Yuk pelajari sejarah dan awal mula berdirinya PT. Globalway Indonesia.
PT. Globalway Indonesia berdiri pada 2011.
Bekerja di PT Global Way Indonesia
Selamat datang di PT. Globalway Indonesia
Working together to be the best sporting goods manufacturer in the world
About PT. Globalway Indonesia
PT Global Way Indonesia is a sporting goods manufacturer located in Madiun, East Java. We established and start our journey in 2011 in Sidoarjo and moved to Madiun in 2019 with new spirit that will foster our efforts toward sustainability through our vision "Working together to be the best sporting good manufacturer in the world". Since its founding, the company has been aware of the importance of employee welfare, health, safety & environment and compliance with the law.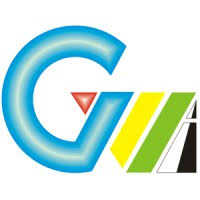 PT Global Way Indonesia partners with adidas, PUMA, UHLsport, mizuno and specs to produce high quality sports equipment. As a milestone in 2021, PT. Global Way Indonesia has become adidas official partner to produce "World Cup 2022 Football Souvenir"
PT Global Way Indonesia is proud to be awarded integrated management system. ISO 9001:2015 certification, as an effective quality management system that ensures our products and services meet the needs of our customers. ISO 14001:2015 & 45001:2018, as an management system which ensure a consistent and sustainable implementation of occupational health, safety and environmental management system in all of our operational areas.
Growing passionately, PT Global Way Indonesia strives to become a sustainable business that fulfill our social responsibilities by delivering differential value to diverse stakeholders.
Bringing more than 2.000 employees, the company has various worker empowerment projects, for instance, regular Corporate Social Responsibility (CSR) to the nearby communities, worker grievance system, worker pulse, training ang development, joint venture with local government course institution, regular blood donation activities, covid-19 prevention and control program, also mass vaccination for employees & local citizens. Furthermore, PT Global Way Indonesia provides some benefits, such as health & employment insurance for our employees as well as to outsourced employees.
The Company complies with all environmental regulation by managing and being involved in the environmental project, for example, energy and GHG (greenhouse gases) reduction program, water efficiency program, waste management program, regular environment's quality monitoring and chemical management. Moreover, we are innovating materials and processes by increasing the use of more sustainable materials (recycle material project).
Throughout our growth, PT Global Way Indonesia has achieved some awards in product quality, social compliance and environmental, such as received a tribute from customer for product quality, speed or agility, compliance with insurance payment by BPJS and environmental reporting compliance by Environmental Agency.